On the blog
Meet PlynkTM: Maya Sudhakaran
Maya tells us about her role on the team and how she started her investing journey.
October 13, 2022
This week we caught up with Maya Sudhakaran on her role at Plynk and how she started her investing journey.
What is your role on the Plynk team?
I lead our growth and acquisition team, so I'm really focused on spreading the word about Plynk to millions of beginner investors.
On any given day you can find me planning promotional events, reviewing press releases, and brainstorming our next big social media campaign (among a dozen other things). It's fast-paced but exciting!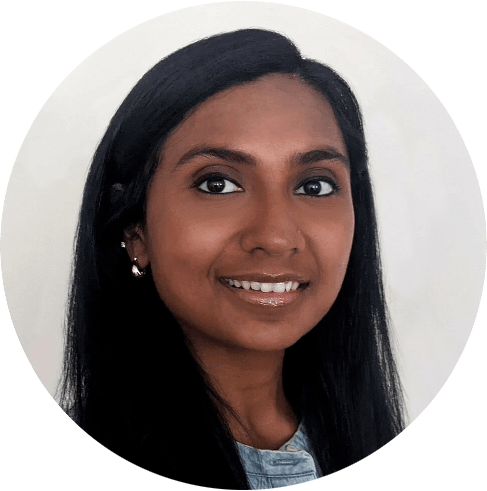 "I invest no matter what the market is doing—I invest through it all!"
What motivated you to join the team?
I'm passionate about teaching people how to invest and the importance of it. I had a mentor early on in my career who emphasized how critical it was to start investing in my 20s, even if I could only do a little each month.
Not everyone has a person in their life to help them start building good financial habits. But that's a gap we're trying to fill with Plynk. We're giving beginners a place to learn the basics and explore investment options that align with their interests and comfort zone.
What would you tell someone who is just starting to invest?
Just get started. The first step can feel the hardest, but in my experience, it gets easier over time. Explore your options, understand your comfort level with risk, but try not to overthink it—make your first trade and keep moving forward.
It's natural to feel overwhelmed by all the information out there. But don't wait to invest until you feel like you've learned everything about the stock market. Because we'll never know everything. Instead, focus on taking action and learning as you go.
Lastly, how do you feel about investing during a market downturn?
When the market drops (and it almost certainly will at some point in your investing journey), I tend to check my account balances less frequently to avoid making emotional decisions.
I do have a cash cushion for emergencies, so I don't put myself in a situation where I have to sell my investments in the middle of a crash to cover an unexpected expense. This helps me stay focused on my goals.