How to use expert ratings
Plynk provides expert ratings of stocks and funds to help inform your
investment choices.
June 22, 2023
There are a lot of options out there when trying to pick stocks to invest in. One way Plynk makes the process easier is with expert ratings.
How do you decide which stocks or funds to buy?
People often look at how investments perform over time. If a stock consistently goes up, chances are that trend will continue, right?
Maybe, but past success may not indicate future success.
Imagine a company that made DVDs. Its stock might've risen for years, but then fallen as the technology became obsolete. Or, consider a new company recently on the market. It may or may not be a smart investment, but there's nothing historical to go on.
What are expert ratings?
Expert ratings are a forward-thinking tool that can help you feel more confident when choosing your investments.
The expert ratings Plynk provides for stocks come from the Equity Summary Score by StarMine from Refinitiv. A stock is graded on a scale of 0.1 to 10 by professional independent financial researchers. Each rating is based on how well the analysts believe that stock will perform, and factors in their previous accuracy in predicting performance.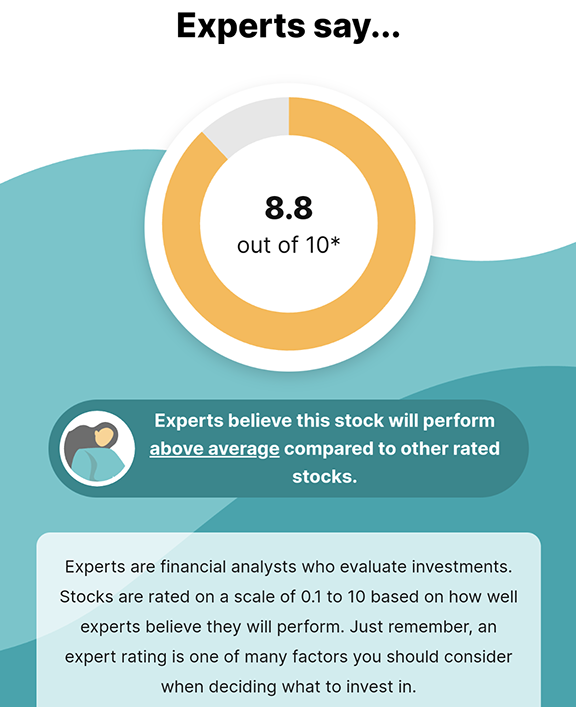 3 ways to find expert ratings in the Plynk app
Search bar: At the top of the Discover page you can search for a specific stock or fund. When you look at a stock, you'll see both how it's done in the past and expert ratings for how it may do in the future. This can be useful if you're trying to decide between 2 or more similar stocks.
Top stocks by experts: Further down on the Discover page you're given an option to view stocks ranked by expert rating. Here you can check out the highest-rated stocks available.

Browse by category: On this page you can also select a category from choices listed and compare how stocks are rated within that category. So if you're interested in women-led companies, for example, you're able to see which ones experts believe have the brightest outlook.
Expert ratings for funds
If you're looking at ETFs or mutual funds, Plynk shows you expert ratings for those too. Using data from Morningstar, funds are given 1 to 5 stars based on their performance compared to other similar funds.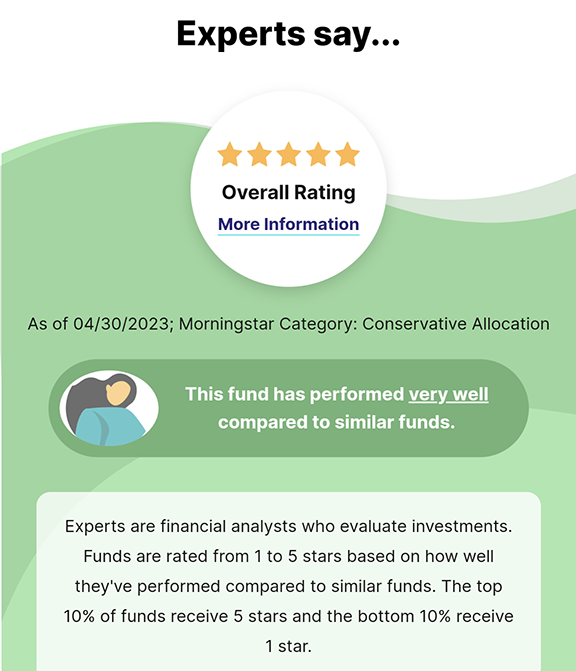 Next steps to consider
Still not sure where to start? Try Plynk Explore (also on the Discover page). It's an easy way to search for investment ideas with just 3 simple questions, including if you'd like to incorporate expert ratings into the results.